And the Show Goes On(line)
Thanks to the efforts of the Chennai Photo Biennale, photography enthusiasts around the world now have the one-of-a-kind opportunity to take in the German biennale virtually along with experts, curators and even some of the participating artists
Team AI
Museums and galleries are all now closed, but for many in the art fraternity, the show must go on – or rather, it must go online.
Germany's largest photo festival, usually held in Ludwigshafen, Heidelberg and Mannheim, the Biennale für aktuelle Fotografie is considered to be one of the highlights on the global photography calendar, and is renowned for its dedication to showcasing different perspectives. Titled The Lives and Loves of Images, the 2020 edition curated by David Campany (@davidcampany) examines how photography can generate a range of emotions from enthusiasm to indifference or scepticism. Having opened on February 29 to great acclaim, Biennale für aktuelle Fotografie was forced to close its doors on March 17. Now, the gallery spaces, complete with their meticulously planned and displayed photographs, can be viewed virtually in 360-degree interactive tours on their website. And thanks to the efforts of the Chennai Photo Biennale, photography enthusiasts around the world now have the one-of-a-kind opportunity to take in the German biennale virtually along with experts, curators and even some of the participating artists!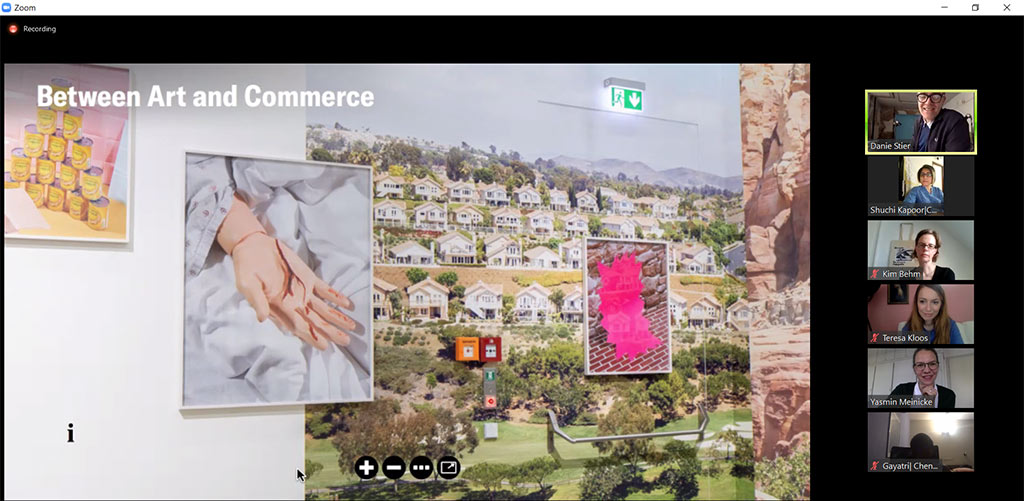 'We were actually there just a few days before the travel bans were put into effect; and it was really disappointing that they had to close so soon. But the smartest thing they had done is that they had put up all the shows online, which is fantastic. So, we just discussed and decided, why not! It is a very uncertain time right now. Yes, we should discuss the healthcare aspect of it all, but we also have to talk about other parts of society that are impacted as well,' said Shuchi Kapoor of the CPB Foundation when we spoke over the phone after the first guided tour.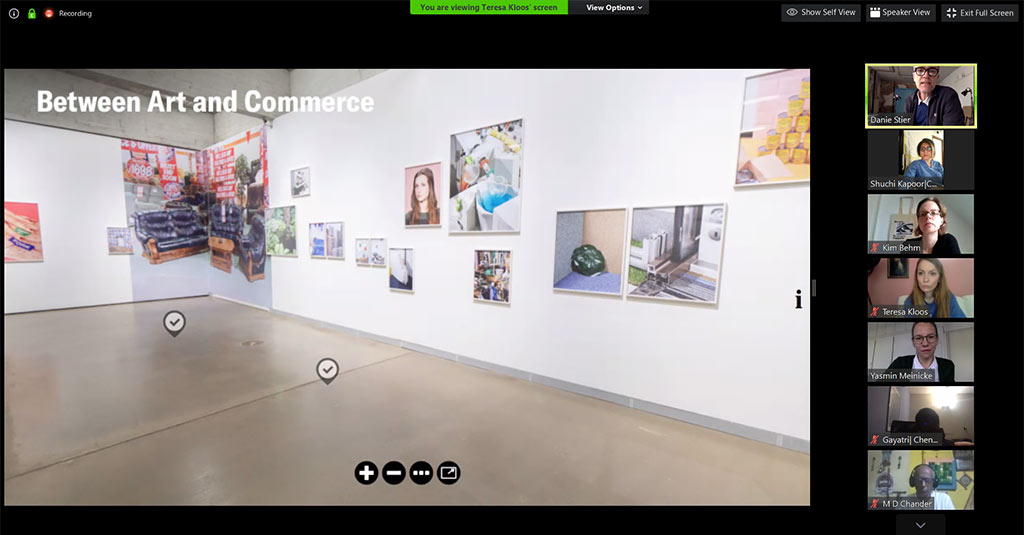 For the first one, Yasmin Meinicke, managing director of the biennale; Kim Behm, curator at Mannheim's Port25 Raum für Gegenwartskunst; and participating photographer Daniel Stier, took visitors through the exhibition Between Art and Commerce that was displayed at Port25. In a rather informal setting, they discussed several aspects of 'the image' and the many bridges that connect art and commercial photography.
In the second tour that featured the exhibition Reconsidering icons at the Museum Weltkulturen D5, Thomas Schirmböck, Head of ZEPHYR – Raum für Fotografie of the department of contemporary photography of the Reiss-Engelhorn-Museen and exhibiting artists – Adrian Sonderegger & Jojakim Cortis – took participants through several iconic images and elaborated on their many meanings, impacts and relevance. The third one traversed through the show Walker Evans Revisited at Kunsthalle Mannheim with curator Thomas Köllhofer and exhibiting artists Jessica Potter and Darren Harvey-Regan.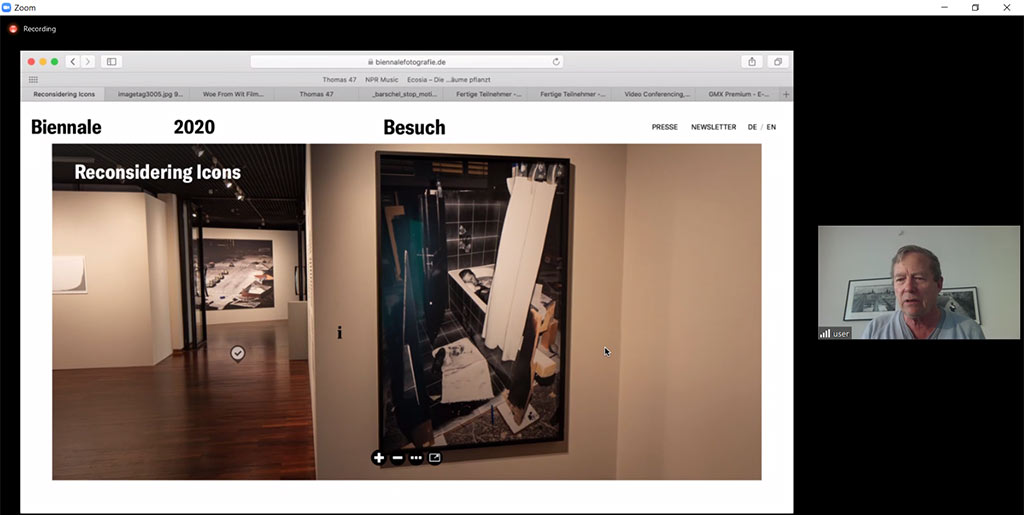 With their free-to-join, specially curated, guided tour series conducted over Zoom, Chennai Photo Biennale might have just changed the game. The virtual tours, on their own, are quite cutting-edge – visitors can walk through the rooms, zoom into the photos and read the exhibition texts – allowing a detailed examination of the works unlike any real-life exhibition (well, its German!). Adding on to that, CPB's guided tours come with the advantage of listening to rare insights directly from the artists and the curators and having them answer questions in real-time. For those of us not fortunate enough to visit a biennale on the other side of the world, in crisis or otherwise, the guided tours are definitely a treat not be missed. But if you did miss it, then fret no more, the zoom interactions are being recorded and will be available for leisured perusal on YouTube!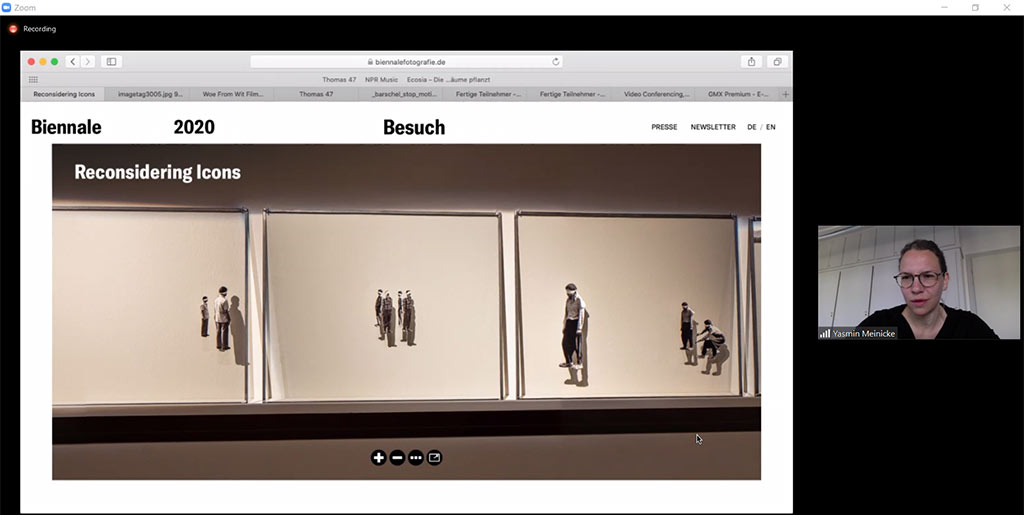 The recording of part 1 of the series – https://www.youtube.com/watch?v=3L0JG-5H0jI
Upcoming Virtual Guided Tour Schedule
Apr 22, 2020
6 pm IST | 2:30 pm CEST
Show title: Yesterday's News Today
Venue: Heidelberger Kunstverein
Guided tour with Ursula Schoendeling and artist Sebastian Riemer
Apr 24, 2020
6 pm IST | 2:30 pm CEST
Show title: When Images Collide
Venue: Wilhelm-Hack-Museum
Guided tour with René Zechlin
 How to Join these tours?
The virtual tours happen via Zoom. Please click on this URL – https://link.chennaiphotobiennale.com/VirtualGuidedTour on the scheduled day to join the session. No registration required.
For more details, visit CPB website – https://chennaiphotobiennale.com/events
Follow CPB Learning Lab on Instagram @cpblearninglab and Facebook @cpblearninglab to stay tuned with our other programs.
Share