Music for Cats
The art of fiction knows no bounds and rightfully so, for a picture speaks not just a thousand words but also creates a million scenarios and one such scenario is Music for Cats 
Manoj Nair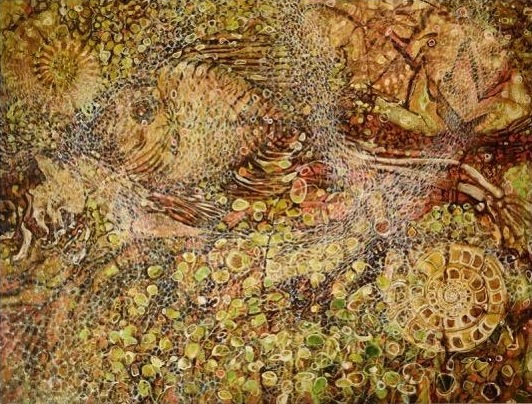 Ever since she had welcomed the wandering cat from outside the car park into her life she realised that it was easier to talk about difficult things when the cat lay between two people with all four limbs ridiculously spread. Every time she had a tough business conversation with a client, the cat would walk right in through the open door, throw herself theatrically on to the floor between them, flip on to her back, start purring and beg for belly love.
She's just a cat and Tina was the only person in the apartment block who ensured her welfare. She was not just a cat. She was the one whose fur collected her tears when her partner broke up with her. Every time she greeted Tina, her soul felt glad.
They would often go out for walks in the park during which the cat would at times sit on her lap. Soon, she would be walking around, smelling. Then she would lift her tail with confidence, and lead Tina to the next tree. She would then rub herself on it. Sometimes she would roll around in the leaves, revelling. She would then be walking with Tina smelling the breeze, ecstatically rolling from one side of the pavement to the other, pausing only to reach up to find another smell with joy.
But one day the cat dropped her chin in seriousness and stared directly into Tina's soul, down to its deepest fibers, where childhood and parents live. Her look said, 'It's time to go.' And then she walked onto Bhulabhai Desai Road almost saying: 'I'm sick of it all. I'm too proud to sit here, chasing time, swatting at flies, wasting things we shared … Or thought we had.' 
But the cat walked free down the road, past Mahalaxmi Mandir, past Babulnath on to Marine Drive and to the Chowpatty beach. Not for a moment did she turn back to see if Tina was following her. She was not dull and Tina's not strong. She carried on wondering: 'How will they see this through?' and watched the cat do a sound check by the beach and enter the waters. Blue is the ocean. Green is the sea. And the cat chose between them across the sea into the ocean in search of music for cats among the fossils deposited in its depth.
___________________________________________________________________________________
All the titles of the stories have been borrowed from songs by Jeff Buckley who died at a very young age, mysteriously drowning in a river.
The images are part of Sebastian Varghese's solo show Water Variations now on show at the Threshold Gallery in Delhi. Sebastian Varghese studied painting (BFA) at the College of Fine Arts, Trivandrum, University of Kerala and Visual Design (AD) at Richland College, Dallas, Texas USA. He spends his time between Kochi and Dallas.
Share