A Medley Of Nature And Design
Vernacular architecture explores the ways to include the natural bounties while designing a space
A home is where the heart lies, so make yours worth loving, a common phrase heard around! Nothing indeed surpasses the feeling of coming home to a space you love. Every one of us wants a home of our own. A place where we can go back after a tiring day. But all these comforts are at the expense of the environment and its natural beauty. Concretes, trailing edifices and rising urban heat is a ticking concern that needs to be addressed. This raises another doubt about our ancestors' way of living. How did our great grandfathers live in harmony with nature? How did they design their houses? What let them listen to the rhythm of nature and their environment? Is it possible to adapt our ancestral way of living in our contemporary times? Vernacular architecture might have the answers we're in search of.
Buildings are admired for their beauty and aesthetics. They are a physical manifestation of a fabulous thought process and creativity. These edifices are a demonstration of creativity and uniqueness, but it majorly fails to address local sentiments and being inherently green. Vernacular architecture strives to address these failures. It is about natural and local materials and climate-conscious design. In our contemporary times, it's ensconced in attractive structures and transcending them to create memorable spaces that are admired for their aesthetics.

British born Indian architect Laurie Baker says that "every district has its traditions and, by trial and error, over thousands of years, people have learned how to use, and to cope with, all the many factors which are involved in architecture." Knowledge of sustainable buildings has been with us for many centuries now. But it has been lost somewhere in the way of the technology-driven 21st century. Vernacular architecture is more about understanding and knowing the surroundings rather than academic understanding. Vernacular architecture usually serves immediate, local needs, it is constrained by the materials available in its particular region and reflects local traditions and cultural practices.
Unconsciously we are aware of many vernacular architectures around the globe. Igloo, stilt houses and mud huts are some of those which are now reserved for the poor. Like many other things, India is also rich in its vernacular architecture. Himachal Pradesh's Kath Kuni, Gujarat's Bhunga, bamboo house of Assam and Chutilu of Andhra Pradesh among many others.
Wooden corners, slate roofs and wood-and-stone walls are the major aesthetics of Kath Kuni, an architectural style native to Himachal Pradesh and the hills of northern India. Kath Kuni is inspired by the region's topography, severe climate and local resources of the Himalayan landscape and represents a legacy that has transcended centuries. It is an aseismic architectural paradigm to resist earthquakes and tremors. Similarly, another vernacular architecture that carefully listens to the surrounding environment is the Bhunga of Gujarat. It is a single cylindrical-shaped room topped with a conical thatch roof supported by a wooden post and rafter. The walls are made up of mud bricks. The circular form of these houses helps to provide insulation against the external environment by resisting high-velocity desert winds and reducing exposure to heat; it also resists lateral forces of an earthquake, thus, making the structure earthquake resistant.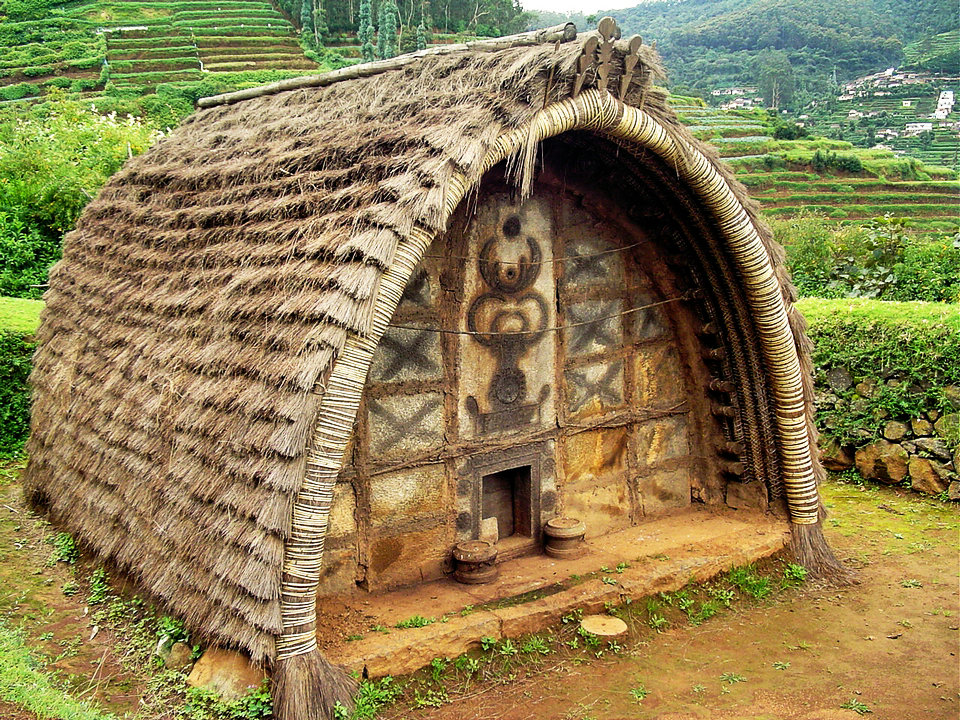 Along with the design and structure, vernacular finishes also play an important role in enhancing the quality and aesthetics of traditional dwellings. Mud plasters, cow dung plasters, Chettinad egg wash and Lipan Kaom of Bhunga are some of the popular finishes. But unfortunately, these finishes are fast vanishing even in the rural areas.
Nature never demands anything exotic. It is high time we start listening to our environment and design our lives by its simpler need called "understanding". Understanding the local climatic need and the available natural resources can create tremendous change in the environment. Vernacular architecture can add weight to it and also to our lives, which can be far better without increasing urban heat, heatwaves and artificial coolers and ventilation.
Share