Haiku Chapter
AI Team
For the first time, Arts Illustrated celebrated the art of poetry for an entire month. This April adds a new feather to AI's cap. This National Poetry month, AI's Haiku Poetry Contest saw an overwhelming response from you all. Thank you for your support and participation. We had haiku poems flying across from various parts of the world right into our inbox. We loved every single haiku that came in and it has become a treasure for us to cherish.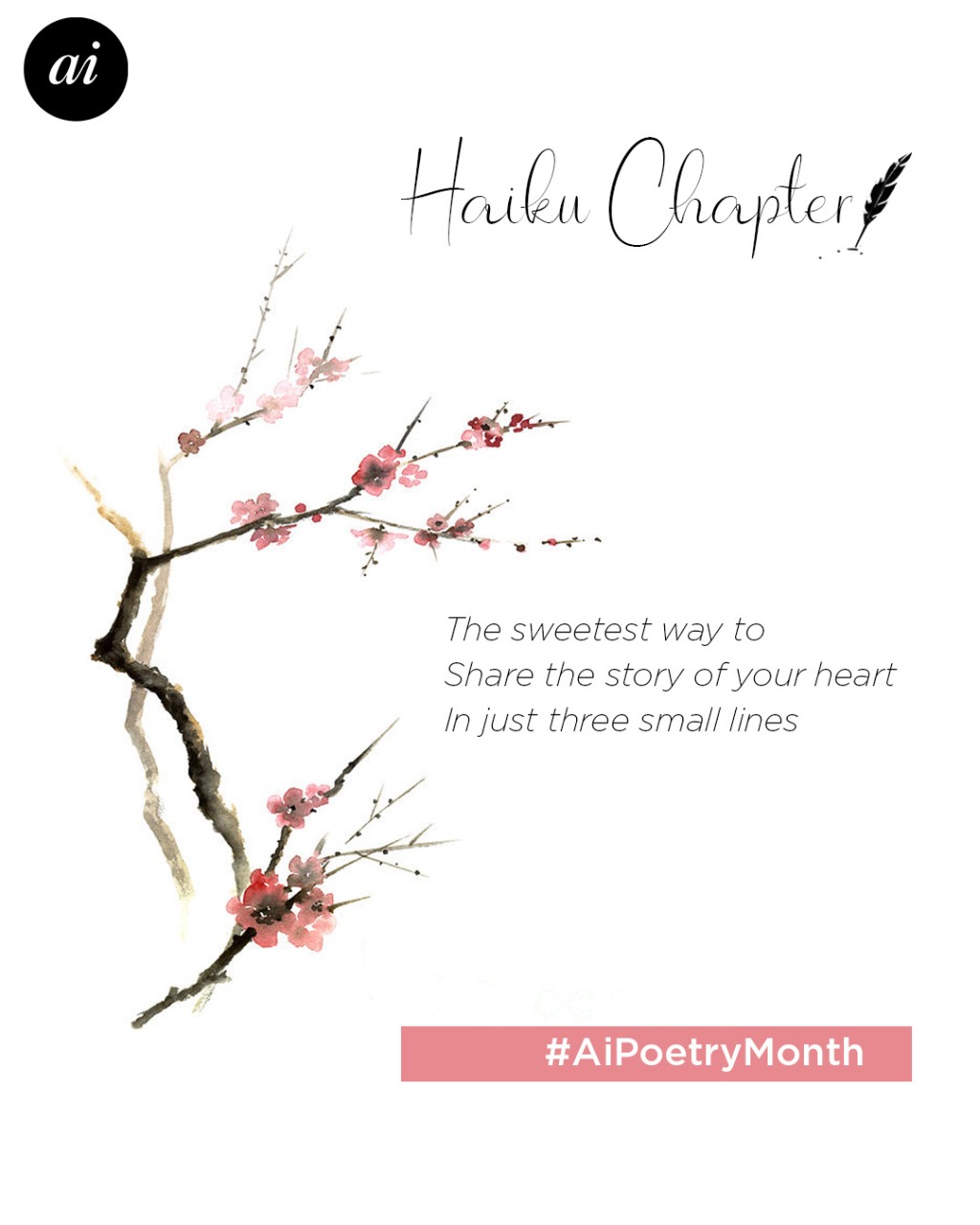 Without further ado, here are the top picks of the Haiku Chapter!
Abundio Noel M. Libot
Abundio Noel is a contestant from Bohol, Philippines. He is enthusiastic about writing poems and travelling. He also enjoys being with the nature and believes that his poetry and travelling connects him to the nature.
"A sea in between
the two mountains born as twin,
many shades of green"
Idoko Saddam Ifeanyi
Idoko Saddam Ifeanyi is a student, passionate about reading. His literary inclination inspires him to write poetry. He describes himself as a legal and learning enthusiast who focuses more on humanity related matters.
"Up the sycamore,
the larks while away the day;
The past, I ache for."
Jasmine K
Jasmine K is a writer. While she has been a part-time poet (though she supposes most poets are part-time?) since middle-school, she also has more than a year's experience in writing and editing professionally. She is currently pursuing an MA in Philosophy at Delhi University.
a first love's resolution
"who knew that a year
of a space would turn into a
permanent rupture"
Lara Margaret Marjerrison
Lara Margaret is a poet and author of the book grief & loss & love & sex. She lives and works in Toronto, Ontario, Canada. Lara is on a quest to be the voice of the voiceless and bound using the power of words and stories. The writer loves to travel the world and gather stories of the unknown people.
"Stand in the shadows
tell the dark you're not afraid
let your monsters play"
Congratulations to all the winners!
Share