Sabin Mudappathi
Sub-cover artist, Arts Illustrated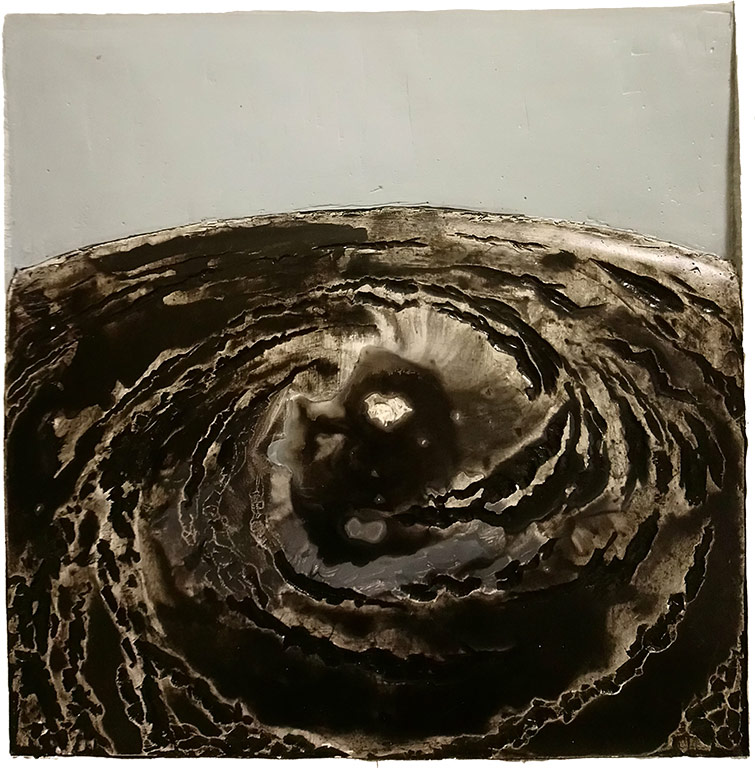 'I believe there is no separate room for beauty and ugliness in nature. They exist together in reality. It is not only beauty but also ugliness that can produce aesthetic pleasure. I am using the images of distorted or decayed objects or human bodies in my work, not to expose the vulgarity of them, but to find out the possibilities for them to be transformed into a beautiful object on canvas. Beauty is not in favour of virtue always.'
A university first-rank holder, Sabin Mudappathi completed his Bachelor's degree in Fine Arts from the Government Raja Ravi Varma College of Fine Arts, Alleppey, and recently completed his Masters from the RLV College of Music and Fine Arts, Ernakulam. He had his first breakthrough back in 2006 when he exhibited his works in a solo show at Kochi's Durbar Hall, and has since gone on to receive multiple honours awarded by the Kerala Lalitha Kala Akademi. In 2018, he also received the Diamond Jubilee Fellowship awarded by the Department of Culture, Government of Kerala.
Drawing from the familiar, but slowly pushing into that which is uncertain, Sabin Mudappathi's works remain open to myriad interpretations. The personal gets transformed through riveting and symbolic images that subtly nudge viewers through experiences that tread the line between myth and reality.
Why do you do art?
For me practicing art is a mind-soothing and purifying process. Art offers a challenge to express my thoughts, emotions and feelings. The confidence it gives is beyond the words.
Where do you see yourself five years from now?
It's really difficult to give an appropriate answer to that. How can I place my thoughts and practices within the future – right now especially, when the whole world is experiencing such difficult situations? I can only be a well-wisher. The only thing I can say with surety is that I cannot stop practicing the art.
 If you could meet your artistic hero/inspiration, who would that be?
There is no one particular artistic role model as such. Even at this very moment, I am inspired by so many artists and other individuals. I have always been inspired by my surroundings.
Who or what keeps you company while you work?
As a practicing artist my inspirations have always kept me company while I work. My artist friend Siji Krishnan has always been one person I could count on to share ideas, thoughts and have healthy conversations with.
How would you want to be remembered?
Like anyone else, I would like to be remembered for my thoughts and expressions as an artist – through my artworks.
Share