JMS Mani
Sub-cover artist, Arts Illustrated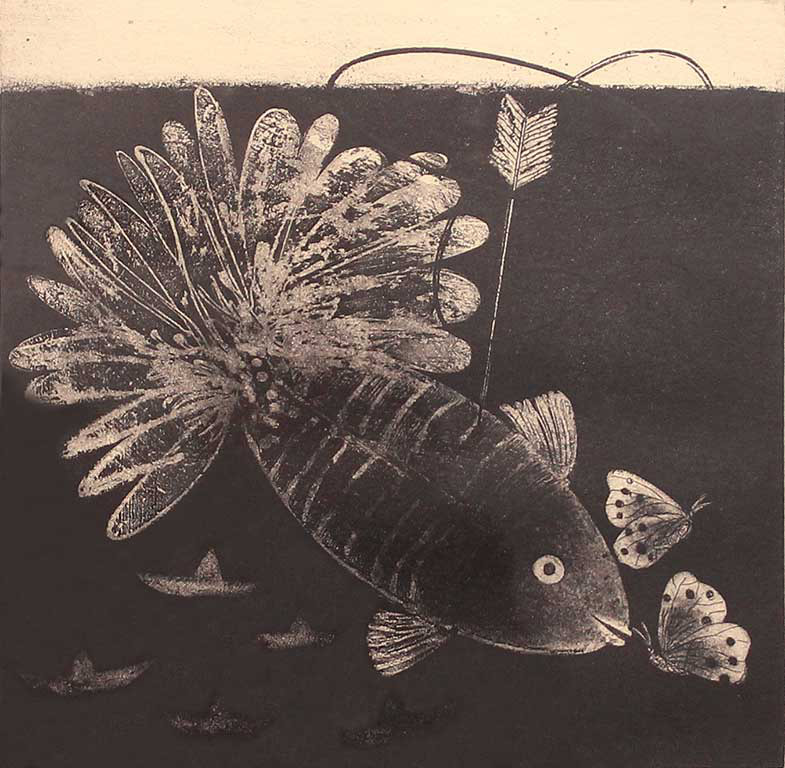 JMS Mani, one of the few masters to come out of South India, started his artistic career with a diploma in Drawing and Painting from the Ken School of Art, Bengaluru. Winner of the Karnataka State Award and two-time recipient of the Lalit Kala Akademi Award, JMS Mani also has 19 solo exhibitions, 43 group shows and several workshops and residencies to his credit. Having exhibited extensively both in India and abroad, he is famous for works that traverse many media including graphics and sculpture.
JMS Mani's works guide our eyes through their intricate details – weaving organic matter with a distinct visual language. His art is an amalgamation of strong Indian cultural imagery and techniques of Western formalism. Bold brushworks and vivid figures grace the canvas, as the story of his roots unfold with ease. Representative of a native civilisation, there is a sense of drama that is unmistakable.

Why do you do art?
I don't know how to answer that. I don't really know when I became an artist. I just started. Sometimes when I am alone with my thoughts, it just occurs to me. I don't really know why I am doing art. I just get this satisfaction, when I am painting – a sense of self-satisfaction is always there.
Where do you see yourself five years from now?
After 5 years, I will be 75 years old. I am still working; and will continue working. But what will happen 5 years from now – I don't know.
If you could meet your artistic role model/inspiration, who would that be?
My inspiration first is R.M. Hadapad. He is the founder of Ken School of Art. He is my master. He has been an inspiration my entire life. Throughout my career, I have met a lot of artists. I met M. F. Husain a lot of times and had so many wonderful experiences with him. Adimoolam is another big inspiration in my life. I also practice printmaking. So, Rm. Palaniappan, one of the best printmakers in India, is a big influence. R.B. Bhaskaran – his life and works are inspiring as well. And one of my friends, Jayakumar – all three of them, actually, are my biggest inspirations when it comes to printmaking. And I am happy to have met them all.
Who or what keeps you company while you work?
90% of the time, I work alone in my studio. Sometimes my grandchildren keep me company. I conduct a lot of printmaking workshops, so a lot of students and professionals are frequent visitors – and that makes me very happy.
How would you want to be remembered?
I believe that if you work hard, people will remember you for it. This is especially true for artists.
Share