Arunava Mondal
Sub-cover artist, Arts Illustrated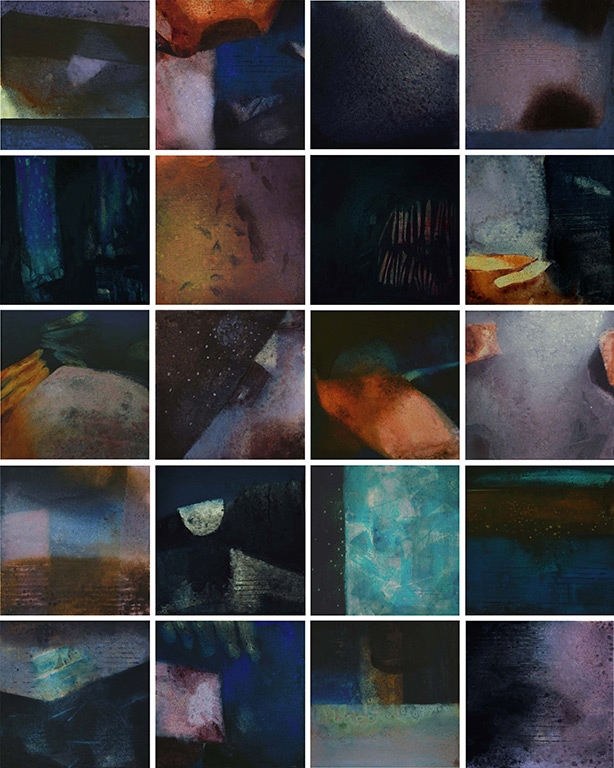 'All I can say is that my artistic expressions bear the evidence of my vision for art in its purest form. Maybe, through my paintings, I quench my eternal thirst for light. There is also a sense of multiple points of view and perspectives that are portrayed within the same frame, which provides a varied view of multiplicity of abstraction. Although one might find it repetitive, it is essential to convey my observations. Each one of these images is an experimentation with order and symmetry; it depicts the surrender of my body and my soul to art.'
Arunava Mondal, the recipient of multiple awards and scholarships, began his artistic career in the early 2000s with a Bachelor's degree in Visual Arts from Rabindra Bharati University, followed by a Master's in Fine Arts from Kala Bhavana, Visva Bharati University, Santiniketan. He presented his works in his first solo exhibition, Untitled, at Taj Bengal, Kolkata, back in 2009; and has since exhibited widely across the country and abroad.
Emphasising the powers of abstraction, Mondal, in his works, lays bare his emotions and his spiritual self. They are meant to be 'free floating'. Colours and textures form an important part of his works. And, although mostly monochromatic, they explore the multiplicity embedded within hues, much like the nuances and meanings found in nature. His more recent works break fresh ground as he gives them a more dramatic flair. They present a beautiful and surreal reality as they weave in and out of the mind's eye.
Why do you do art?
Painting is my passion. I make paintings of abstract landscapes. I paint freely and playfully and that keeps me going. You can't imagine the freedom I enjoy!
Where do you see yourself five years from now?
Five years from now, I would like to see myself as a successful painter and a good human being. I am certain that the coming years will be productive for me. Working in an esteemed and positive work environment can be rewarding.
 If you could meet your artistic hero/inspiration, who would that be?
Joseph Mallord William Turner. He is my role model. His paintings inspire me every time.
Who or what keeps you company while you work?
Everything. Mostly my thoughts. There are many factors that are always in my mind. To me, the two most important things are the quality of work, and memory.
How would you want to be remembered?
For just being me. I don't want any fanfare for things I may have done in my life. I would like to be remembered as a hardworking, caring person who is always willing to listen and help others. And of course, as a creator.
Share