Pandemic and its Verse
The newly published 'Hibiscus: poems that heal and empower' carries with it the resonating touch of the flower itself – delivering a strong message of hope
Team AI
To say that life in 2020 has taken a sharp left turn; that the pandemic has put a wrench on all our carefully laid out plans, would be a gross understatement. Back in January, who among us would have imagined that come June we would all be living, working, thinking, behaving, even breathing differently? But alas, here we are – counting away the daily losses as faceless numbers and forging on, cloaked in the dystopic armour of the 'new normal'. One of the biggest lessons of this pandemic, this inconvenient pause that has forced us all to rethink and re-evaluate our priorities is the strength in human perseverance. Despite the mandated social distancing norms laid out the world over, human beings have never been closer, more connected, more open to ideas and more constructive with their expressions. Case in point: the newly published anthology of poems Hibiscus: poems that heal and empower.
According to Ayurveda, Hibiscus has many medicinal uses that include but are not limited to lowering blood pressure and preventing stroke. The collection of poems, conceptualised by chief editor Kiriti Sengupta and associate editors Anu Majumdar and Dustin Pickering, derives its healing power from reaching across continents, and housing 104 poets – luminaries like Keki N. Daruwalla, Mamang Dai, Sudeep Sen, Bina Sarkar Ellias, Sanjeev Sethi, Sanjukta Dasgupta, Wang Ping, Tim Kahl, John Grey, Michael R. Burch, Claudine Nash, Gerard Sarnat, among others. 'As a clinician, I can tell you, healing is not all about back to normalcy, or in other words, restoration of the state of being. Healing imparts strength. It renders authority', said Kiriti Sengupta about the collection that through verse, delves into the relationship between healing and empowerment.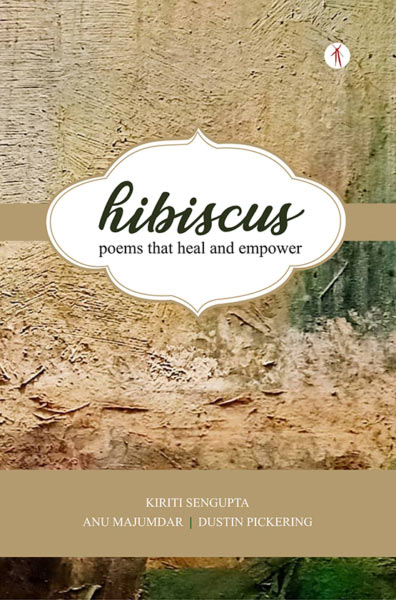 In the introduction, the editors, together, make the purpose and intent of the anthology clear. Where Majumdar writes, 'Poetry is the first language of humanity', and 'how we heal all this is the justice that will empower the world'; Sengupta notes that, 'In times of crisis, one may approach the issue(s) in more than one way: we can demand remedial measures, or we can opt for a therapeutic course that will alleviate our suffering. We have every right to exercise both the means, however. Hibiscus: poems that heal and empower follows the second way of addressing hardship'. Whereas Pickering, writing about the socio-economic devastation wreaked by the virus, calls for humans to prioritise their humanity, and in a bold stance, implies that social distancing also means minding one's own business!
In the last few months, we've all been forced to make difficult choices, face several questions we, otherwise, would have conveniently shoved back in the box, for fear of rocking the boat. As that boat now stands still in the cusp of uncertainty, Hibiscus: poems that heal and empower, through its many deliberate forays into the uncertain, puts forth the idea that perhaps, the most efficient way to the 'new normal', is through those very questions.
____________________________________________________________________
Hibiscus: poems that heal and empower, Chief Editor: Kiriti Sengupta, Associate Editors: Anu Majumdar and Dustin Pickering, Published by Hawakal Publishers in May, 2020. ISBN: 978-81-945273-0-5.
Share