Lessons for the New Age
Guy Kawasaki and Peg Fitzpatrick's 'The Art of Social Media: Power Tips for Power Users' decodes the artistic insight required for a thriving digital presence. Need of the hour? We think so too!
Poonam Ganglani
Over these past few months, the global pandemic has completely redefined the way we interact with one another. Social media platforms have become the 'meeting ground' for people in a new way, and a lot of people and organisations (myself included) have taken this time to rethink and enhance their digital presence. In this regard, a book I've found to be particularly useful and relevant is The Art of Social Media: Power Tips for Power Users by Guy Kawasaki and Peg Fitzpatrick.
As its title suggests, the authors approach social media as an art—something that requires a combination of skill and learning, and gets better with practice. While social media is often associated with the idea of quickness and spontaneity, The Art of Social Media demonstrates how one's presence on social media is, in fact, something that has to be carefully crafted and curated.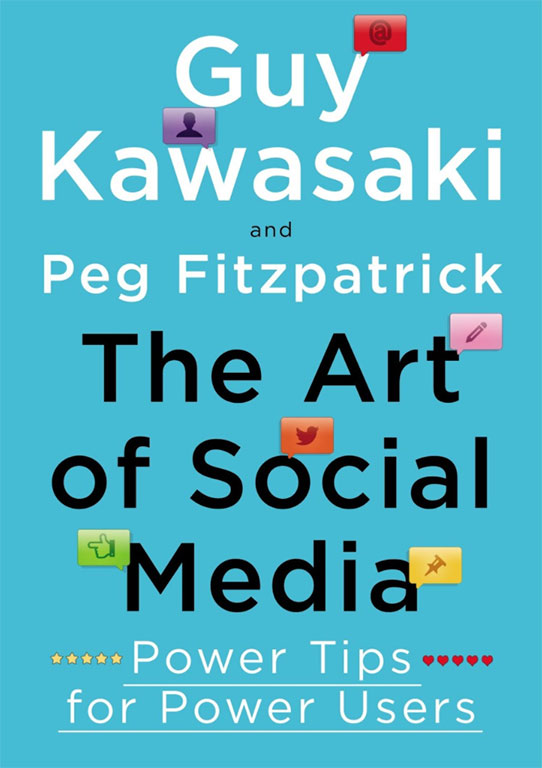 Covering a range of common platforms including Facebook, LinkedIn, Twitter and Google+, the book shares a wealth of information – from how to perfect your posts and respond to comments, to integrating social media and blogging, and optimising for individual platforms. Organised in the form of over 100 tips, the book, in a lucid and digestible format, is an excellent resource for both the novice and the more seasoned social media user.
While The Art of Social Media combines the experience and expertise of both authors, the text is written by Kawasaki, whose style is fast-paced, witty and irreverent. Among my favourite tips is 'Don't Tell People What to Share' from a chapter called 'How to Avoid Looking Clueless'. He explains there that, 'Telling people what to share is not just a sign of cluelessness, it's a billboard of cluelessness. If you don't like what a person shares, don't follow him or her. You're not paying to read the person's post, so don't feel entitled to tell him or her what to share. The sun doesn't revolve around the earth, and the Internet doesn't revolve around you.'
______________________________________________________________________________________
Guy Kawasaki and Peg Fitzpatrick, The Art of Social Media: Power Tips for Power Users. Published 2014 by Portfolio. ISBN-10: 978- 1591848075 ISBN-13: 978- 1591848073.
Share