Control, Shift, Enter
With the Internet offering an egalitarian platform for self-expression and sharing personal style, fashion seems to have a got a digital make over with the advent of fashion blogs and the impact of social media in our lives, bringing the audience much closer than before
Arti sandhu
In December 2016, when Susie Lau's partner went missing she posted a desperate plea on Instagram for information on his whereabouts. Not usually one to share too many personal details online (despite being a fashion blogger who regularly posts pictures of her outfits and fashion-related commitments) Susie's post went viral. Within hours it had been re-grammed, re-tweeted, as well as featured on all the major fashion news networks. Thirty-five hours later she posted an update that all was well and he had been located at a local hospital's Accident and Emergency ward. The collective sigh of relief that rippled through fashion audiences globally was almost palpable. For those who may not know, Susie is currently one of the most recognisable and globally acclaimed fashion bloggers – well known for her unique and quirky style that she first featured on her blog, Style Bubble. From her current fashion following and lengthy credentials it is hard to imagine that she was able to access such fame and following simply by starting a style blog as an ordinary person from outside of the traditional fashion system.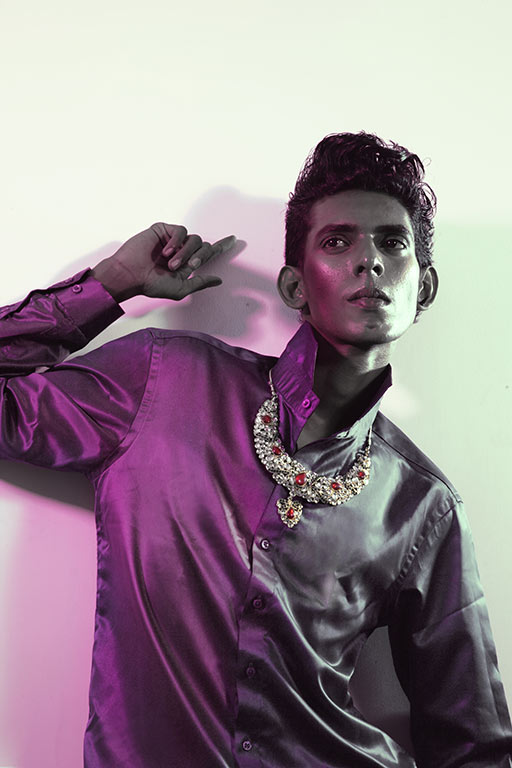 Indeed, the Internet has dramatically changed how fashion opinion leadership works. In a nutshell, the sheer accessibility of blogging formats, convenience of digital photography and editing, global reach of online content, and the viral nature of social media has allowed you, me, your cousin, mum and aunt – that is, those outside of the boundaries of the fashion industry to literally 'grab the megaphone' and call attention to their personal style. Here, wider and diverse audiences can be amassed and harnessed in ways that circumvent older more established fashion systems leading to realignment of power and access.
Through less formal and more immediate formats, fashion bloggers are able to reach out to readers and offer content that is in some cases more relatable, simple, and as a result so radically different (and more perceivably 'real') when compared to leading glossies. Blogger Akansha Redhu highlights, '[blogs] are a lot more real and genuine and so much more personal than a magazine or media. I share my personal life with my readers and I don't have an army of people airbrushing me to look like a Barbie. On my blog, what you see is what you get. And people connect with something like this on a deeper level. Magazines sell fake bodies and really low confidence.'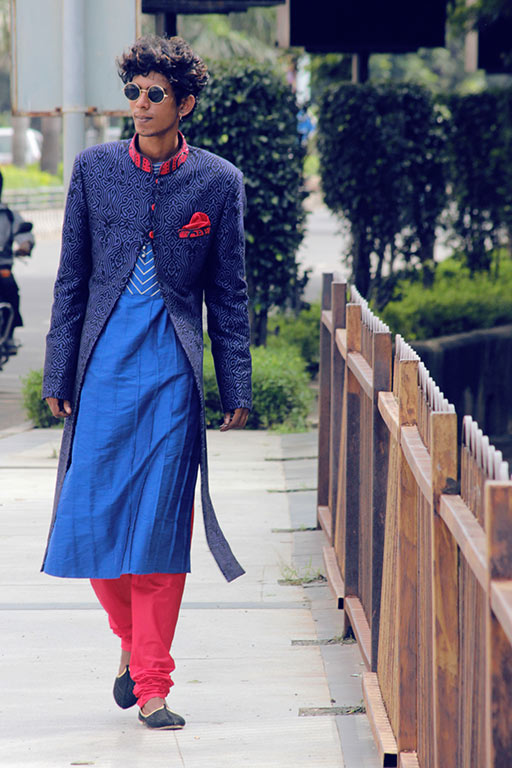 Purushu further sheds light on what he believes sets bloggers apart from the mainstream fashion press by saying, 'Bloggers provide personal views while magazines provide news… Unlike magazines, we don't have to force ourselves to churn out content. It's okay if we're going through a mind block and have nothing to write about. It's okay if blogs don't have expensive photo shoots or themes. Perfect imperfections prove that you're an individual who's behind the blog and not a team of employees who decided to write 700 words on a topic suggested by their boss.'
Though both Akanksha and Purushu began blogging as students at NIFT – mainly to share their creative projects – Purushu credits his popularity and audience appeal to his own unique perspectives and thoughts as they relate to fashion and gender. Admittedly, these remain difficult themes in India, but as he states, 'Alternate ideas open up dialogues, debate, and reforms and it helps in progressing towards a more pragmatic and libertarian society. I don't have any particular hopes but my art and insights have been influential in shaping larger opinion.'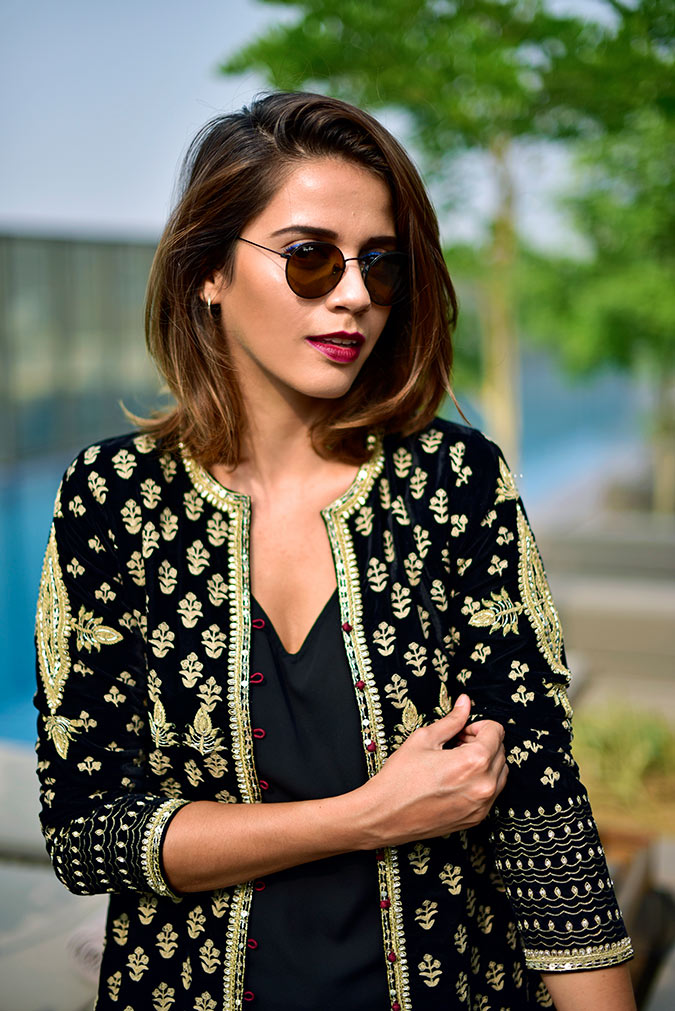 Akanksha also sees her role as an 'influencer' whose 'job is to influence people into a certain lifestyle or product and have them aspire to a certain kind of life'. From not knowing who would follow her, to now having identified that she has 'a young [male and female] audience of 18–24 years with medium spending power and a voracious digital appetite', Akanksha says, 'I try to be as real as I can and hope to encourage women to be more confident in their own skin and body-shape.' The responses to her posts affirm this intention as her audience commends her not only on her personal style but thanks her for sharing her experimentation with difficult-to- wear-garments, colours and accessories. One follower congratulates her by saying how he/she 'like the way [she] carries off all types of clothes with such elan.' To which Akanksha responds by saying, 'Thank you so much for the lovely comment!' Such opportunities for readers to comment and receive what appear to be personal responses, further helps bloggers gain distinction.  The same level of personal attention and interaction could perhaps not be possible for mainstream 'fashion bibles' despite their foray into generating more digital content.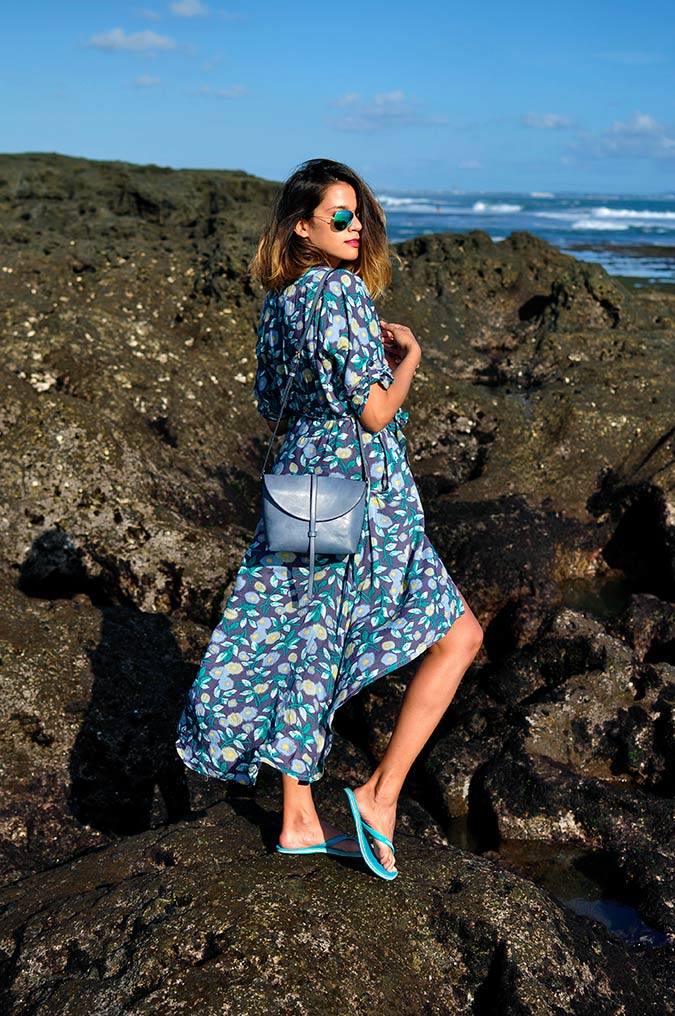 Interestingly, even when it is obvious that the content featured on blogs like Akansha's is sponsored or the result of a brand collaboration – a natural progression for a successful blogger – it does not impact the perceived authenticity of the post, nor does it turn off the audience.
As I said earlier, the Internet offers an egalitarian platform for self-expression and sharing personal style, which is also not just limited to the more formalised format of a blog or an individually run Instagram or Twitter feed. A couple of years ago when the 100 saree pact (#100sareepact) first became popular, I was excited to see countless posts pop up across various web platforms from women – many of whom had till then not really come forward through a stand alone style blog. The #100sareepact gave these women the incentive and necessary tools to share their saree pacts on social media and come together not only to make style statements in unity but to also be the audience for the same. This ingenious and organic use of what we tend to consider youth-oriented or Western fashion-centric mediums to remind us about the inherent modernity and creativity vested in traditional dress, in my opinion, is worth highlighting and celebrating.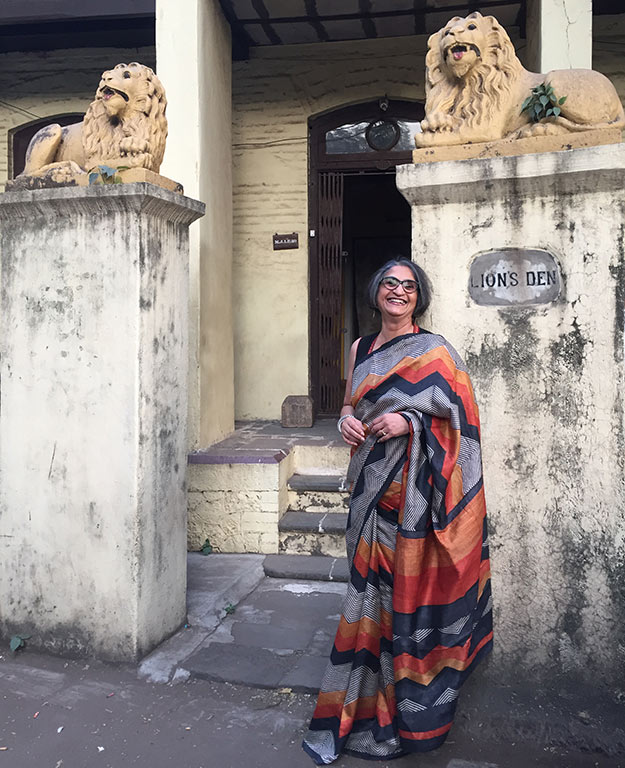 Viji Venkatesh, Max Foundation's Region Head for India and South Asia, has been a central figure in the saree pact through her regular posts that defied not only the assumptions we make about age and gender on digital platforms but also, as I said above, the stereotypes we attach to the wearing of traditional dresses. Viji, who proudly reminded me that she was in her 60s, said that posting her #OOTD for the #100sareepact on globally searchable social media platforms was never an issue. After everything she had achieved in life, in addition to having been a daughter, wife and a mother, she felt free of personal insecurities and peer pressure and enjoyed indulging in the narcissist streak that we all inherently have within us. She recounted the sense of adventure and joy she experienced through rediscovering and sharing her vast saree collection in tandem with snippets of information about the sarees, her work and her life.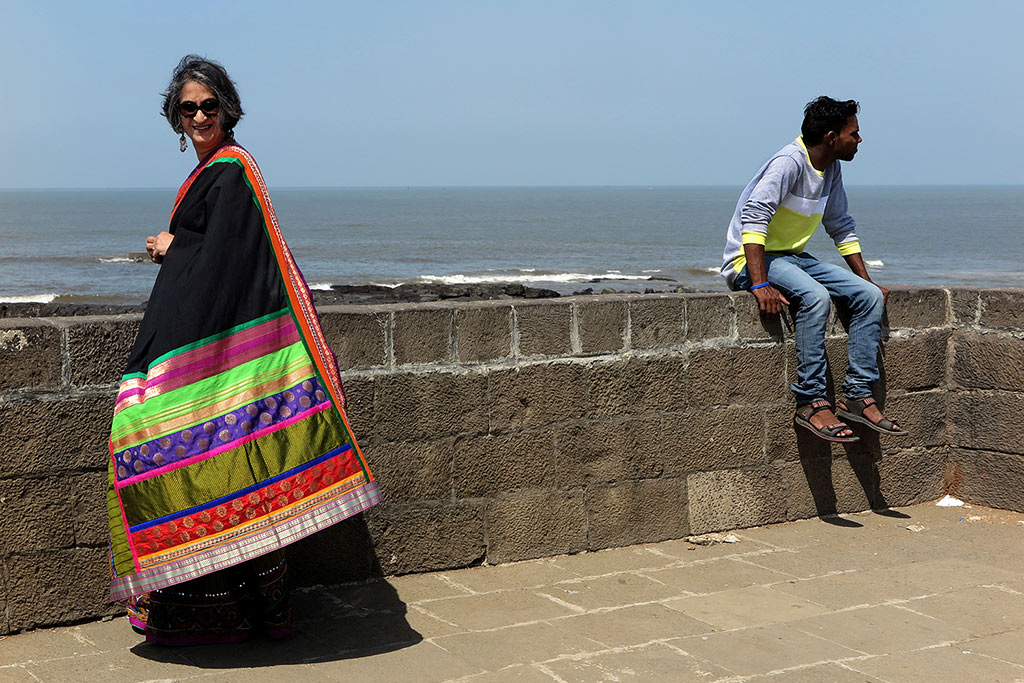 What struck me the most, however, was how much unity and love she expressed for the community she had formed and found through the pact – a community she continues to stay in touch with. In the case of Viji and her fellow saree pact members, the audience for their fashions eventually turned into a support system that continues even after the pact and the posts lose momentum and fade away. This is definitely what happens when fashion goes beyond its prescribed narrow boundaries and gets to the heart of a diverse audience. I look forward to more instances where individuals can grab hold of the megaphone and enrich us with their style statements.
Share