Dhruvi Acharya: Painting in the Time of Corona
We spoke to artist Dhruvi Acharya on her series 'Painting in the Time of Corona' as she navigates the many moods and conversations around the pandemic with her arresting imageries and poignant observations
Moksha Kumar

How did this series happen?
The lockdown has been stressful for me as it has been for most people. Although my family, friends and I are so far in good health, the fear of the virus and constant vigilance against it, the disrupted routines, the isolation, the daily news of lost jobs, hunger, the plight of daily-wage labourers in India, reading about the danger our healthcare workers and law enforcers face daily, the stories of death and illness around the world – all of this has been quite disturbing. On the day of the Janta Curfew (March 22), I went to my studio, an apartment in my residential building, and decided to just paint about whatever was on my mind, which I guess was the psychological, social and physical impact of the pandemic. Since then I have been making watercolour paintings almost daily, and have been sharing them on Instagram, simply titling them Painting in the Time of Corona. Many people started relating to the works and some became interested in buying them. So I decided to give 50% of the sales to help the underprivileged affected by the pandemic; we all have to come together and do what we can to help the less fortunate.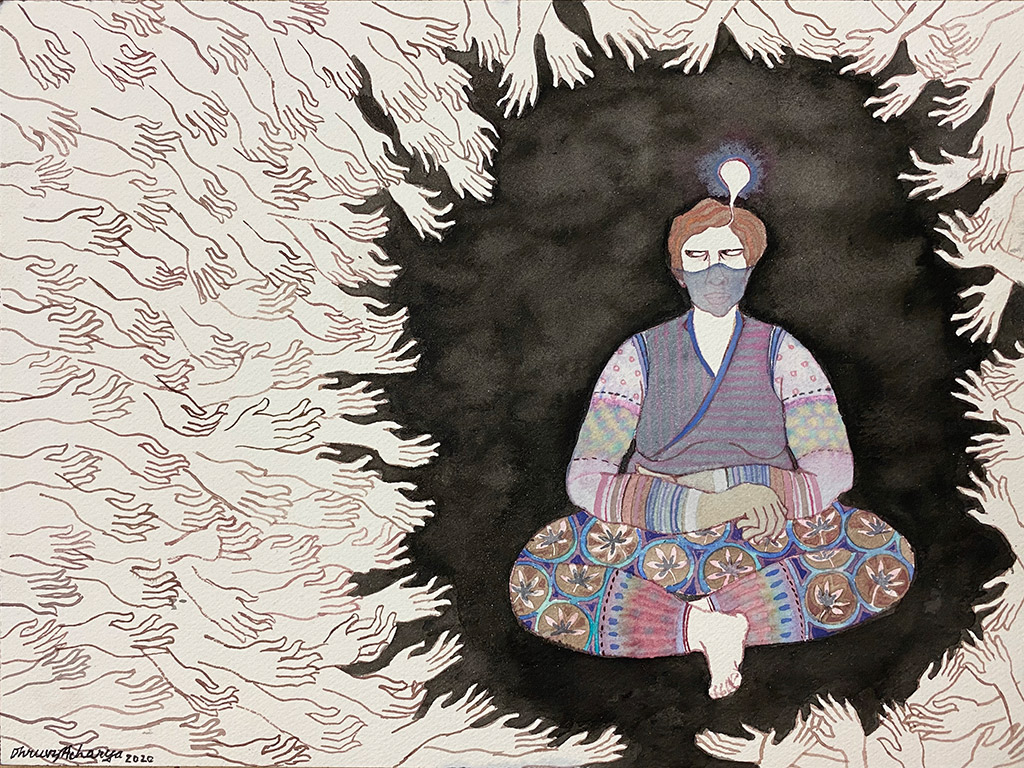 The Gods and Goddesses featured in the works look inspired from the Amar Chitra Katha comics. Was this deliberate?
Amar Chitra Katha (ACK) comic books have been part of my work for several years. These images are in fact from the ACKs that I collaged and altered to fit into the watercolours. I thought it was a good time to bring some Gods into my work.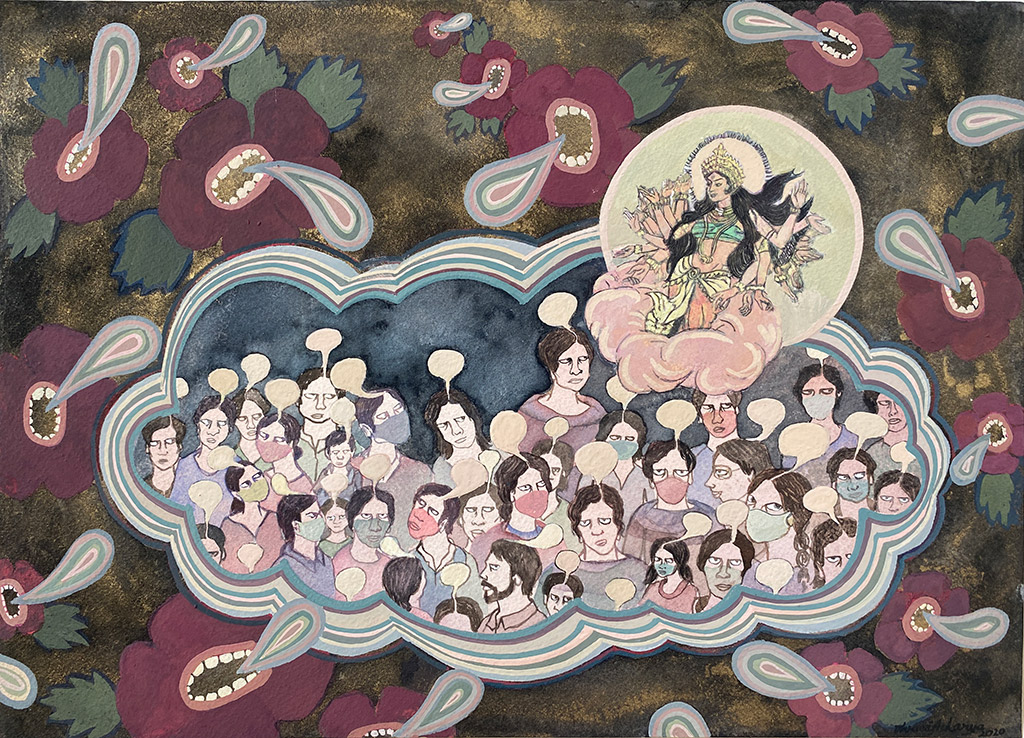 Has this time changed your perspective on art, on your own practice?
My work has always been inspired by life, death and everything in between, and painting has always been a way for me to try and make sense of the world around me, of things I experience, read or hear about. In this period of self-isolation, I can very honestly say that painting is the only thing that is keeping me sane and helping me put things in perspective. For me, personally, art in all its forms has always been a source of solace, hope, inspiration and comfort, and it continues to be so.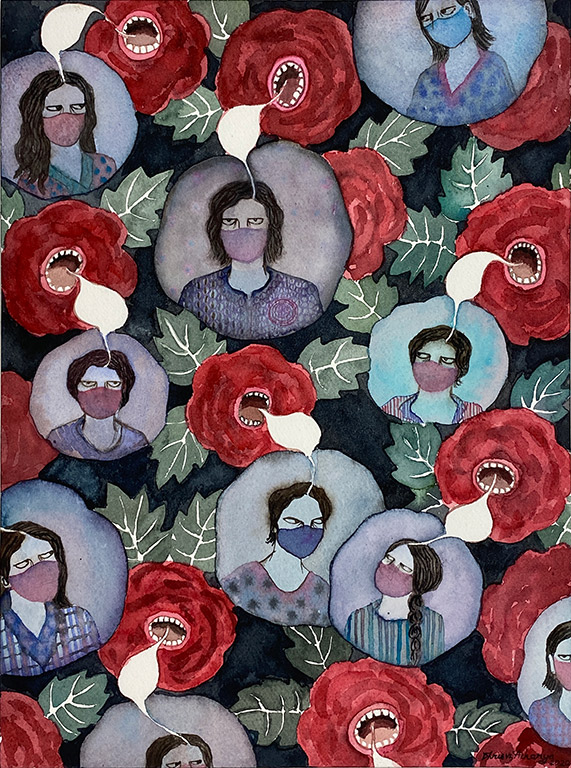 All Images Copyright and Courtesy Dhruvi Acharya
Share