At the Stroke of the Midnight Hour
Amritsar's Partition Museum is hosting its first-ever online art show – Memories Unlocked: Partition, Migration, Identities – which pieces together the memories of living through chaos and the stories that were left behind. 
Team AI
Date: 15 August 1947
Deaths: 200,000 to 2 million, 14 million displaced
Result: Partition of British Indian Empire into independent dominions, India and Pakistan, and refugee crises
When you Google the word 'Partition', it neatly packages the bloody legacy into this bite-sized, easily digestible nugget. Faceless numbers quickly swallow up the social and political mayhem caused by the colonial pen's arbitrarily drawn line. But the trauma and the lasting pain remains in the stories – passed on for 73 years now – all deluged with a longing for a home, for a land that is no longer. And out of this angst comes partition art. Memories Unlocked: Partition, Migration, Identity is an online exhibition by the Partition Museum in Amritsar, that brings together 25 works based on the theme of loss, identity and migration. The pieces don't just bring to life the memories of living through one of the bloodiest events in Indian history, but carry with it the many stories that history conveniently forgot.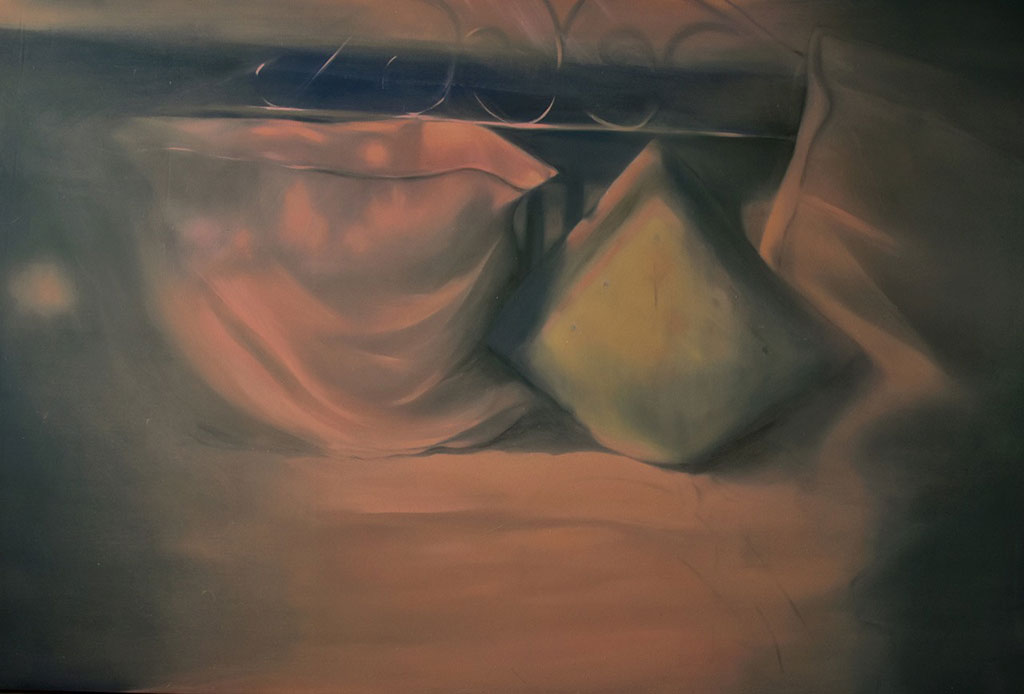 On view from August 15 to 17, Memories Unlocked, well, unlocks the memories of survivors. Featuring works of 15 artists, both renowned and upcoming, the collection is a gateway into different perspectives, different angles with which the partition unravels, both in 1947, and in 2020.  In sombre tones, Divya Singh's 'Four' Notes for Tomorrow shows pillows lined on an empty bed. In her memories, tomorrow is uncertain, and tomorrow is empty or perhaps tomorrow is just lying in wait. Posing as a gateway to the past, Ayesha Singh's Hybrid Fragments is a wrought iron piece that resembles the skeleton of a Mughal archway. Ekta Singh's work from the 11-part series I Wish They Could Have Come Too sees a woman with a big bindi boxed by a grey frame or a window. She looks out this 'window', half-closed, wistful eyes locked in the distance. With very minimal tools, the works included convey the memories of people who crossed borders, but still long for the things and people they've left behind.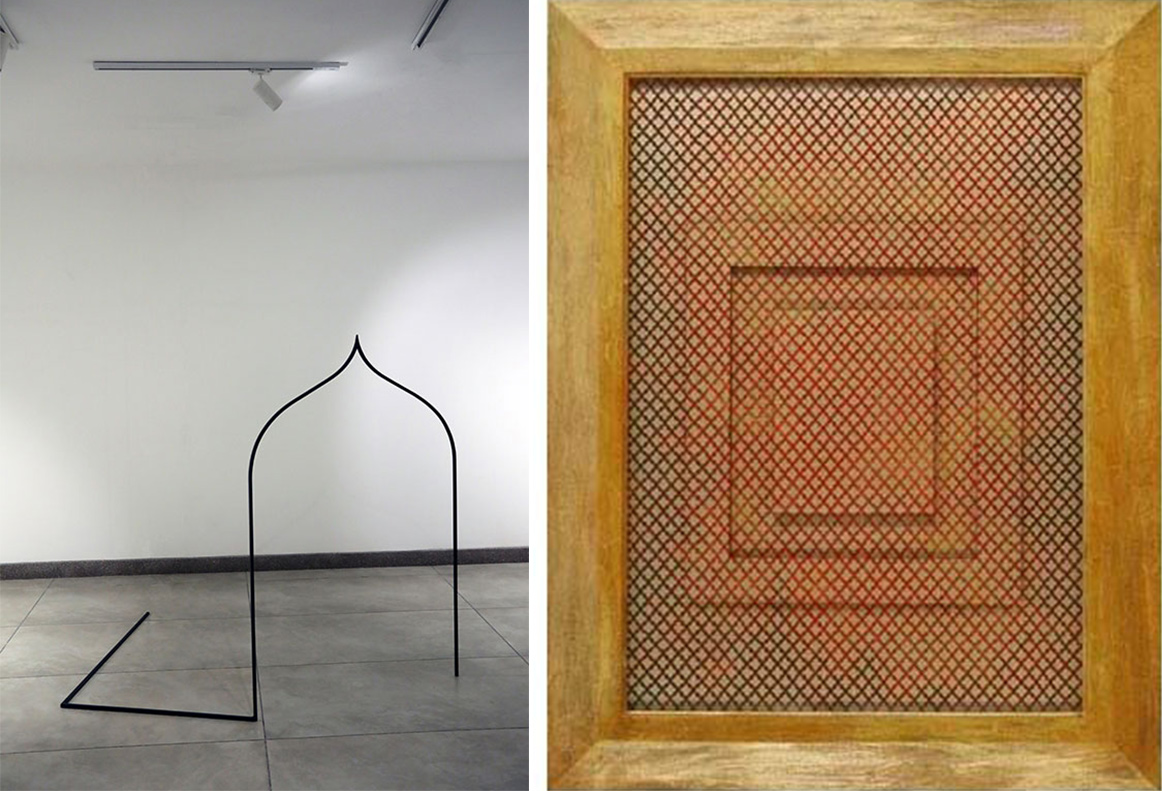 When surroundings change drastically and irrevocably, art of that time takes on new meanings. Memories Unlocked: Partition, Migration, Identity attempts to explore the contours of this art. Spanning memories of refugees and collective family histories, the artworks in Memories Unlocked shed light on the micro and the macro of partition. The pieces take on the stories of nameless commoners, individual experiences of crossing the new, raw border. But at the same time, they take on the stories of two nations, whose seams remain jagged even years later. Within these frames, objects and faces weigh like small, rough pebbles of history, unsmoothed from years of silent longing.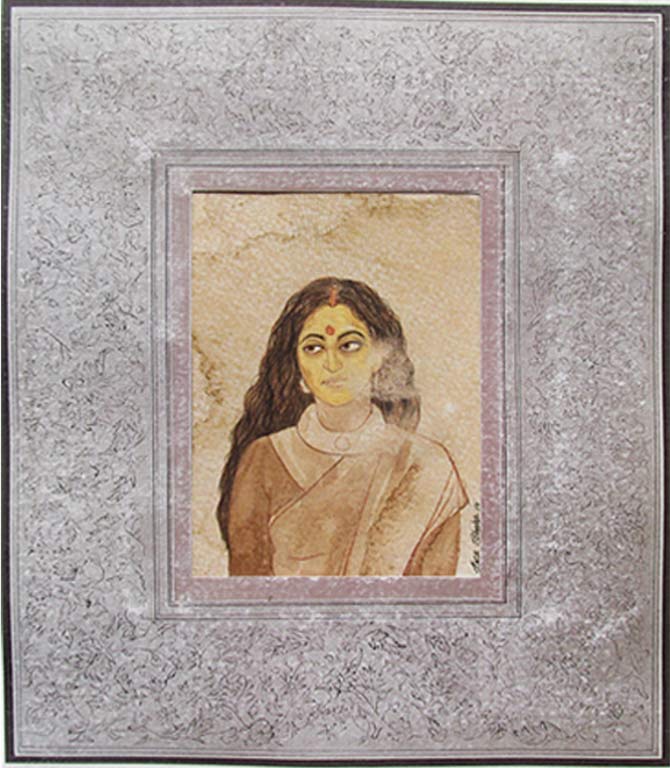 ____________________________________________________________________________________
Conceived with the support of Art Alive Gallery, Memories Unlocked: Partition, Migration, Identity features the works of 15 artists including, Krishen Khanna, Anjolie Ela Menon, Jogen Chowdhury, Jatin Das, Paresh Maity, Arpana Caur, Jayasri Burman, Atul Bhalla, Viren Tanwar, Manisha Gera Baswani, Seema Kohli, Ayesha Singh, Purvai Rai, Ekta Singha and Divya Singh.
View the exhibition here.
Share